El Chupete 2022 extends its registration period until 21 October
The International Children's Communication Festival El Chupete has launched its most rebellious campaign to date, under the name #ElChupetedelaPaz, which leaves no one indifferent.
El Chupete extends the registration period until October 21.
Redacción a 29 de septiembre de 2022
The International Festival of Children's Communication El Chupete has announced this morning the extension of the deadline for entries for its eighteenth edition until 21 October.
Tanto agencias como anunciantes podrán inscribir sus piezas en el apartado habilitado en la propia web de El Chupete https://elchupete.com/el-festival/
New this year, the Festival will have nine award categories corresponding to Film and Television, Digital and Mobile, Graphics, Music, Events, Branded Content, Communication, Social Campaign, and Best Toy, from which a maximum of five winners per category will be chosen.
The jury was made up of 20 professionals from the sector, among them great creative figures such as Germán Silva, CEO of PINK; María López Chicheri, founder Sioux meet Cyranos; Eva Santos, chief creative officer & founder Delirio & Twain; Fran López, partner executive creative director CLV; Roberto Fara, chief creative officer Ogilvy Spain; Nerea Cierco, executive creative director DDb; Tomás Ostiglia, executive creative director Lola MullenLowe.
And marketing managers of the main brands such as Eduardo Sagües, marketing director Disney+; Beatriz Navarro, Iberian marketing director Renault & Alpine; Mariano Casares, brand and communication manager Orange Spain; María Payá, marketing director Hasbro IberiaLaura Vela Toro, infant teacher 2nd Best Teacher in Spain in Infant Education Educa Awards. Member of the World Parliament of Education (PAME); Gemma Juncá, brand & marketing director Iberia; Jaime Delgado, head of sponsorship, events and social networks Pelayo Mutua Seguros; Eric Mottard, CEO Eventoplus; Eva Pavo, director of communication and marketing Correos; Bosco Aranguren, CEO DAZNRicardo Pérez Valcárcel, marketing director JCDecaux; and María Santaolalla, marketing director Adam Foods.
All of them will decide on the short list for El Chupete 2022 on 17 November in a face-to-face meeting.
About El Chupete
El Chupete is an independent institution promoted by professionals from the world of communication and education, whose main objective is to promote responsible child communication and encourage creativity in children.
Media Contact
Noelia López Vega
659 732 946
[email protected]
You may also be interested in...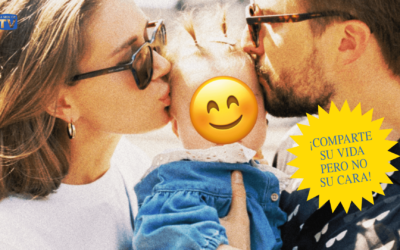 El Chupete ha anunciado esta mañana a su jurado 2023 al mando del que se encuentra Mónica Moro que este año ocupa el cargo de Presidenta. Ha...